Who knew that dentists make such good wine??? Tonight I'm tasting the Hinnant Family Vineyard's Magnolia wine. I got
real
excited about this one because it was in a blue bottle, and of course, because it was named
Magnolia.
I'm sure we've all got enough memories about Magnolia trees here in North Carolina. Honestly one of my favorite memories about the tree has nothing to do with the smell of them, or the shade they might have given me while reading my favorite classic tale, etc. (I'm being sarcastic there!) Instead it's about my 3rd great Art teacher, Mrs. Newton, at Reedy Creek Elementary. One of her assignments for us was to draw a picture of a magnolia leaf, seed pod and flower. I loved the assignment and it was probably one of my favorite "works" I did all year. I'm sure my mom still has it. Anyways...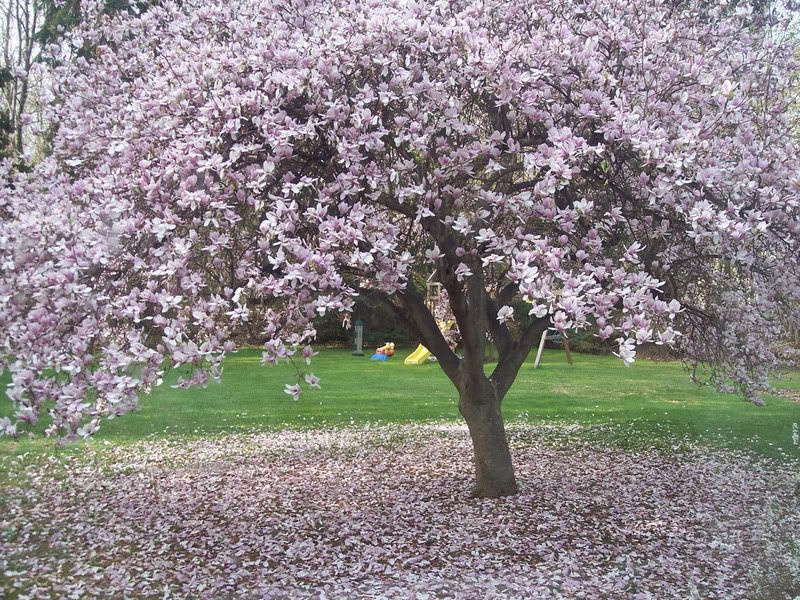 I picked this bottle up at the Harry Peeter. AKA: Harris Teeter for $8.99. As previously stated, I was immediately drawn to it because of its blue bottle and name "Magnolia." I wonder if that would make a good girl's name? Ok, sorry.
The wine is delicious, as expected. The name speaks for itself. One sip and it is obviously a derivative of the Muscadine family. It smells of a sweet musk that the scuppernong grapes give, and the taste is full-bodied and full of fruit flavor. If you take in its sweet scent and taste long enough, it will definitely take you back to a time when you were sitting under a Magnolia tree, driving by a tree with your windows down on a beautiful spring day, or that mini-field trip you took in 3rd grade to pick the "perfect" magnolia tree leaf, seed pod, and blossom to draw in the classroom!
On anther note, I am
dying
to go to the
Hinnant Family Vineyards
. It is only 30 miles east from Raleigh, meaning probably a 60 mile drive for us. Maybe we could stop by on the way to the beach! The neat thing about the Hinnant Family's story is that the gentlemen that own the vineyards, Willard and Bob, are actually in the "teeth" industry. Willard is a dentist, and Bob owns a dental lab... I wonder if I can stop by and have a few glasses of wine before having my teeth worked on...
That would make going to the dentist not so bad!!!
As you can imagine, I let out a squeal when I popped the cork on this one and saw the (919) area code. I got uuber excited about the possibility of one of these vineyards being close to me!!!
The Hinnant Family first planted their grapes in 1971 and have taken pride in creating the largest muscadine vineyard in North Carolina. Eventually, in 2002, they began to make wine commercially- thank goodness! I'm glad I can stop in to the "HT" and get me some wine!!! (Sorry, that was RNH rubbing off on me again!)
I highly recommend this wine and can't WAIT to taste the Pomegranate I also bought!!!